Pep Guardiola interested in Manuel Neuer's services at Etihad
Manchester City incoming boss Pep Guardiola reportedly wants Manuel Neuer to join the squad when the Spanish boss takes over in the summer.
Guardiola is set to leave the Bundesliga champions Bayern Munich to take the reins at the Etihad Stadium at the end of the season and is planning a major squad overhaul to England.
According to the Daily Mirror, the Bayern boss is hopeful to lure German international from Allianz Arena to City, that means the England No. 1 Joe Hart's long-term future at the Etihad is in doubt.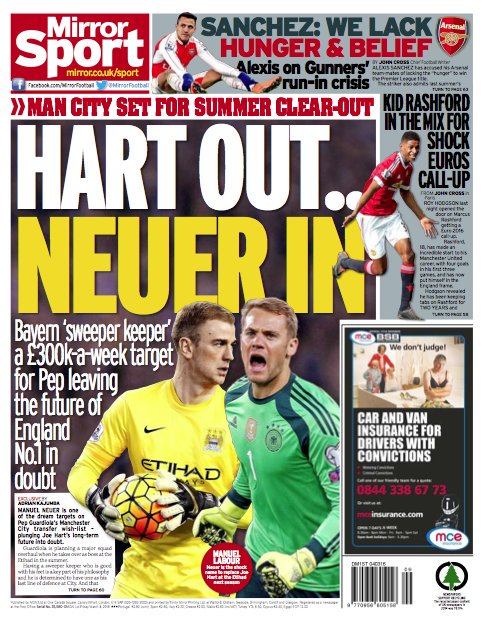 It is believed that the 29-year-old shot-stopper is after a new contract at the Bavarians and is demanding £300,000-a-week which would not be an issue for the Premier League giants but could  make his life difficult in terms of agreeing a transfer fee.