Liverpool lining up move for Joshua Kimmich?
Liverpool have reportedly made an approach to sign Bayern Munich midfielder Joshua Kimmich, who has established himself as a linchpin within the club's formidable squad.
His remarkable abilities and remarkable versatility have propelled him to the forefront of his team's success, leaving an indelible mark on the pitch. Whether positioned as an energetic right-back or a commanding force in central midfield, Kimmich's contributions have been nothing short of outstanding.
As the curtain draws on the 2022-23 season, Kimmich's impact remains unquestionable. The 28-year-old has orchestrated an impressive tally of six goals and nine assists from his 41 appearances across both the Bundesliga and the illustrious Champions League. Such commendable numbers are a testament to his unyielding commitment and enduring influence on the game.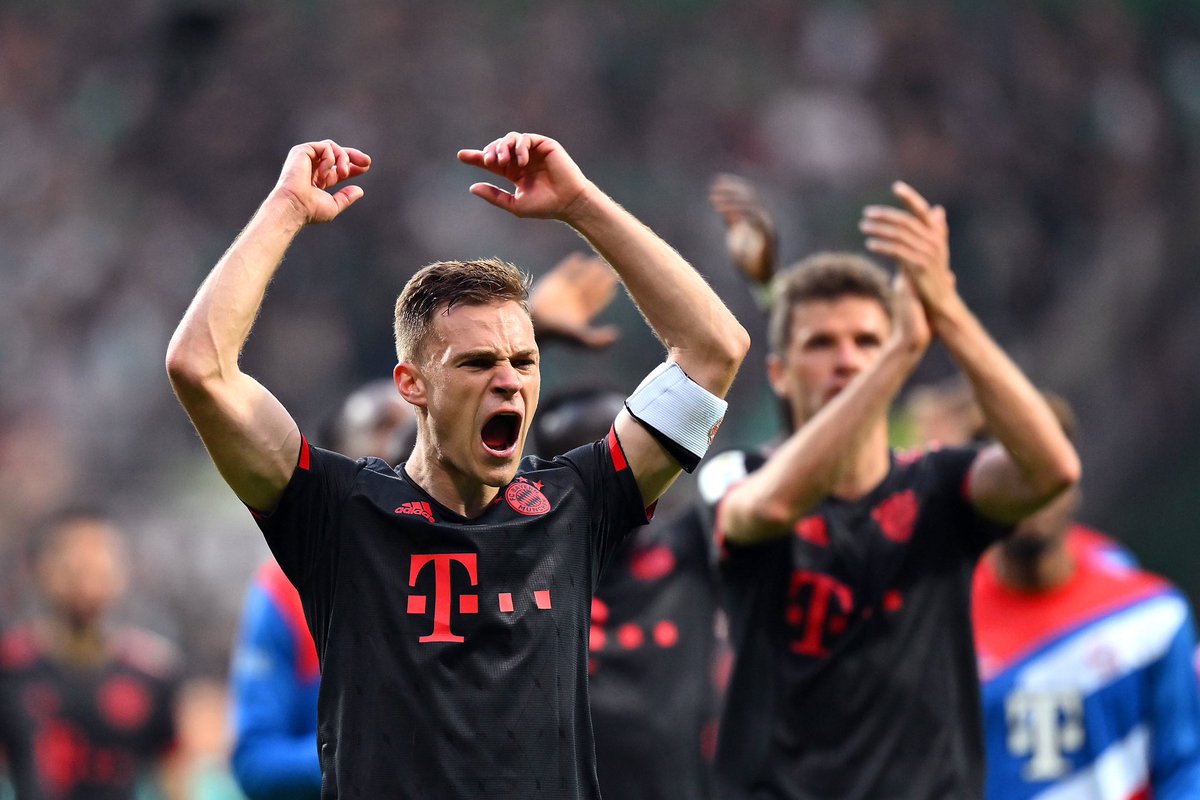 Kimmich finds himself in a unique juncture of his career. With a contract that spans just over two years, the notion of embracing a fresh challenge after eight eventful years at Bayern Munich tantalises the midfielder's thoughts.
Despite the uncertainties at the Camp Nou, reports from esteemed Spanish publication Marca indicate that Kimmich remains intrigued by the prospect of donning the iconic Barcelona jersey. His affinity for the club is palpable, his curiosity piqued by the tantalising notion of joining their ranks, provided the Spanish giants can navigate the treacherous terrain of their financial labyrinth and successfully facilitate the transfer.
Will Liverpool emerge as the frontrunners in the pursuit of this talented midfielder, or will Barcelona navigate their financial turmoil and snatch the German prodigy from the clutches of Bayern Munich? Only time will tell.
Reports suggest that the cost of acquiring Kimmich, estimated at €20m (£17.4m) which is simply untenable for Barcelona given their current circumstances.
However, it is worth noting that the Merseyside outfit, ever vigilant in their pursuit of strengthening their midfield options, have been keeping a watchful eye on the situation. With the imminent departures of James Milner, Naby Keita, and Alex Oxlade-Chamberlain from Anfield, the Reds are actively exploring avenues to bolster their midfield ranks in the upcoming weeks.
While Liverpool's interest in Kimmich is evident, Bayern Munich are reportedly uninterested in entertaining offers for their prized asset unless an offer in the ballpark of €60m is tabled.
The Bavarians hold firm in their stance, determined to retain Kimmich's services and demanding a substantial fee for any potential suitors.