Hazard set to reclaim his place at the top
Eden Hazard looks set to put last season's slip up behind him and re-establish himself as the top midfielder in the Premier League. The 2015 Player of the Year has impressed over the summer and looks to be a pivotal cog in the new Chelsea manager, Antonio Conte's plans for the season ahead.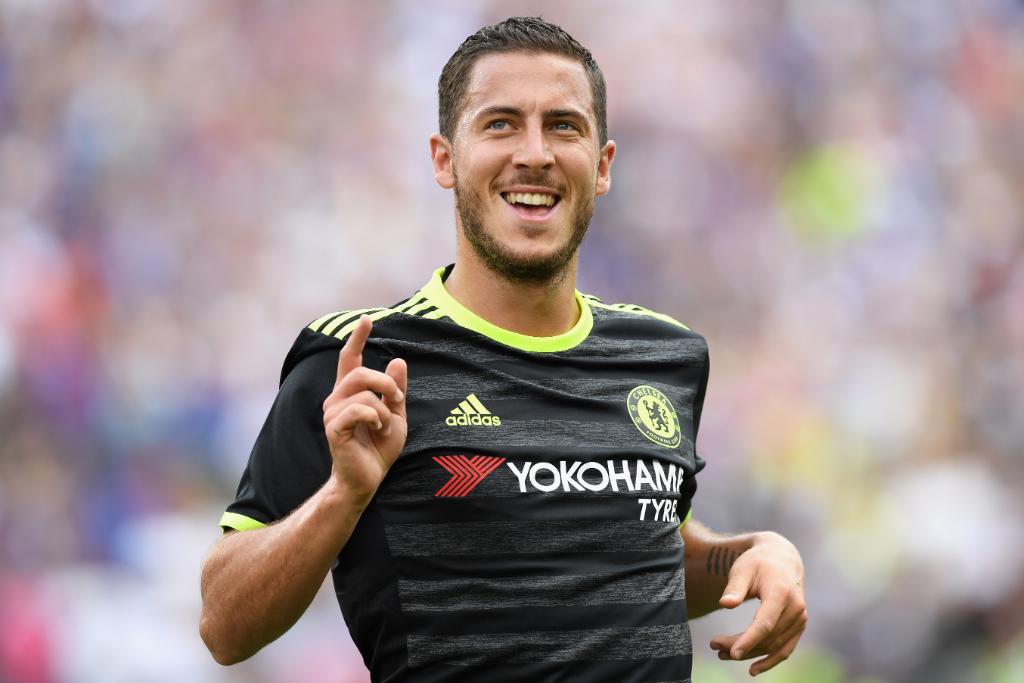 Hazard's Euro 2016 performances for Belgium reminded the world of his abilities, and there were glimmers of the brilliance that helped guide Chelsea to the title two seasons ago. During the last campaign, a few factors were responsible for the player's fall from grace. He was suffering from a hip problem, the whole side was underperforming, and there were clearly some issues with the manager behind the scenes.
After Hazard's debut season in England – during which he scored nine goals and made sixteen assists – the Belgian made his name as a consistent threat, scoring fourteen goals and assisting ten in both of the following two seasons. He failed to follow that form up though and managed a paltry five goals and four assists last term, whilst his total time on the pitch was reduced by over 1000 compared to the title-winning campaign.
The 25-year-old is, unsurprisingly, looking like he could be central to Conte's plans this season. The Italian has even spoken of the possibility of using Hazard in one of the striking roles in his experimental 4-2-4 setup and tested him in this position in the pre-season game against Real Madrid.
Hazard came on as a late substitute and scored two excellent goals (see above), prompting the former Juventus manager to state that he liked the idea of Hazard playing in this role. Certainly, if Diego Costa makes his long-mooted move back to Atletico Madrid, Chelsea may have an in-house solution to the vacant striker spot without having to spend large amounts of money.
Hazard's versatility, though, means he can also play out wide or in a number 10 role should Conte decide to try out a different formation. Looking to be close to 100% fit again, it would be unwise to bet against Hazard putting away a fair few goals in the season ahead. Just how many he scores, though, could also depend on who Conte decides should be the number one penalty taker.
Hazard has scored 33 penalties and missed five during his professional career, and is one of the most composed players from the spot in the league. However, there are a number of other skilled spot-kick takers in the side including Pedro and Cesc Fabregas. It may all depend on which of those three players has the most security of starts.  
At only 25-years-old, Hazard is far from his peak, and many thought that last season could have been the year for him to cement himself as one of the elite players in his position. As it stands, he can't quite rub shoulders with the likes of Cristiano Ronaldo and Gareth Bale yet, but a top showing in the new campaign could redeem his reputation across the world's elite playmakers.
Chelsea will be looking to start afresh this season, and it is the perfect opportunity for Hazard to reclaim his place as the best midfielder in England's top flight.