Do you know your Euro 2016 from your Euro 96?
Do you remember Gazza's goal versus Scotland, Maniche's wonder strike versus the Netherlands and Fernando Torres' winner in 2008?
We've teamed up with Paddy Power to release this football shirts quiz ahead of Euro 2016.
Digging through the archives we've scratched the crests off of 10 shirts either worn in previous European Championships or to be worn in France this summer.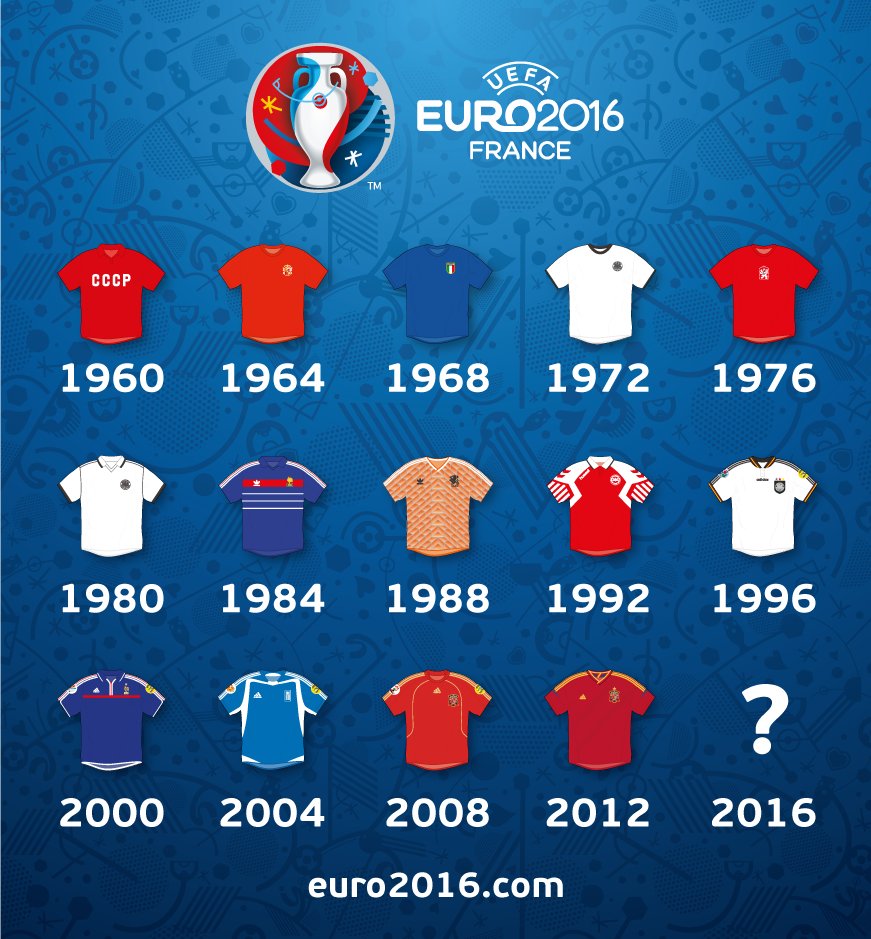 The simple question we have for you is – can you name them?
Take the quiz below and let us know how many you scored in the comments section:
https://www.qzzr.com/c/quiz/215457/paddy-power-guess-the-country-from-their-football-shirt
Paddy Power are one of the bookmakers who will be shouting loudly during the European Championships in France this summer.  Four years ago they famously sponsored Nicklas Bendtner to pull down his shorts when scoring.
What will the Irish bookmaker get up to this time around?  We shall wait and see all the way up to the final, but in the meantime you can head over to their site for some.