Tottenham Hotspur interested in Victor Nelsson
Tottenham and Galatasaray may enter into negotiations regarding the potential transfer of 24-year-old central defender Victor Nelsson, as he considers a move away.
According to TakVim, Tottenham have expressed interest in Victor Nelsson as they prepare for the upcoming summer transfer window. The Danish defender has had an impressive season with Galatasaray, and the Turkish club are open to the possibility of selling him. Tottenham, in need of a new centre-back, could initiate discussions with Galatasaray regarding the player's availability.
As Tottenham focuses on rebuilding their squad following a disastrous season, they have identified the central defence position as an area that requires attention. The club are currently in the process of appointing a new sporting director and manager, but their primary focus will be on player recruitment.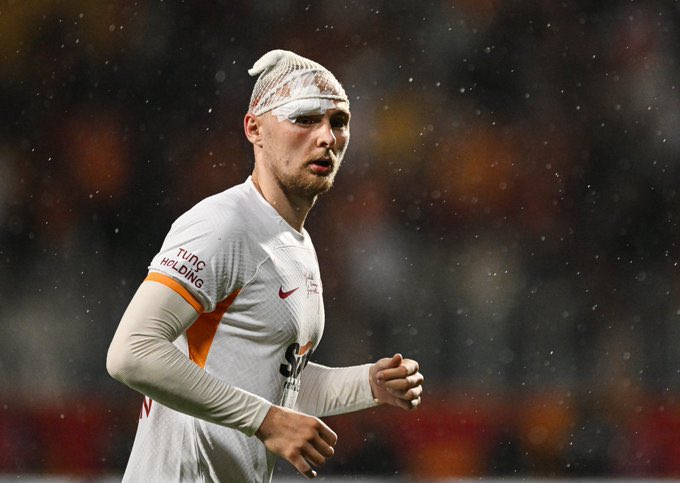 With a number of options being considered, Tottenham are actively searching for a new centre-back in the summer. However, despite discussions, they have yet to finalise any signings.
Tottenham have shown interest in signing Harry Maguire from Manchester United and Aymeric Laporte from Manchester City, but it remains uncertain whether they will secure either player. Tottenham have been exploring other options as well, including Barcelona's Clement Lenglet, who is currently on loan at another club. However, Tottenham are now in need of a new option.
Max Kilman, the talented player from Wolverhampton Wanderers, is also on Tottenham's radar. Additionally, Victor Nelsson has emerged as a potential target. Nelsson, who plays for Galatasaray, has made 33 appearances for the Turkish club this season and is on the verge of winning the league title.
Galatasaray are open to the idea of selling the 24-year-old central defender if the right offer comes along. They have set a price of €25 million, which was also Nelsson's previous release clause. Tottenham might consider making a move at this price range.
Galatasaray could also face the departure of Sacha Boey, as Arsenal have shown interest in the versatile right back.