Atletico Madrid Set to Secure Signing of Chelsea's Cesar Azpilicueta on a Free Transfer
Atletico Madrid are on the brink of signing Chelsea's veteran defender Cesar Azpilicueta, according to Fabrizio Romano.
Azpilicueta holds the record for the longest-serving player in the Blues squad, and he is now preparing to bid farewell to Stamford Bridge. Initially, the Spaniard had agreed on personal terms with Inter Milan, but a change of heart occurred once Atletico expressed their interest. In a fascinating turn of events, it seems that the defender's family played a significant role in his decision to return to his home country. As a result, Azpilicueta is set to join Atletico Madrid on a free transfer.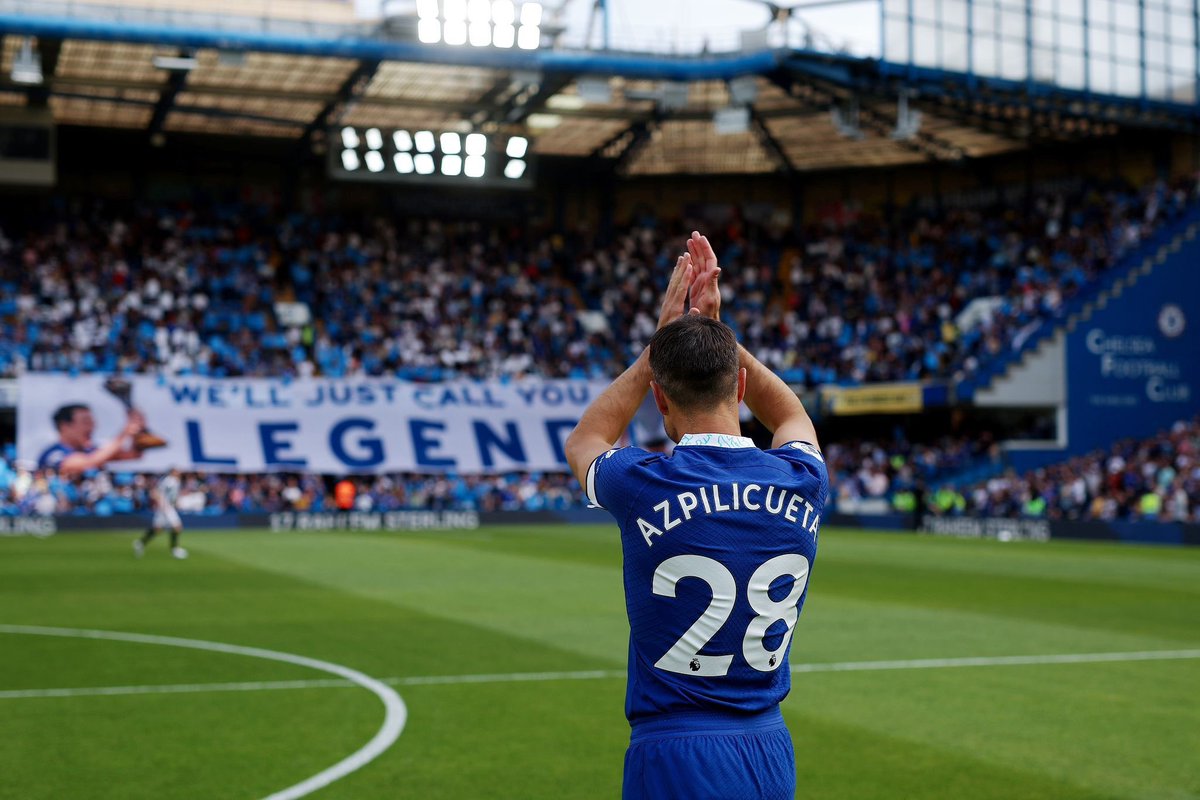 The Departure:
After being an integral part of the Chelsea squad for a considerable period, Azpilicueta's imminent departure is certainly bittersweet for both the player and the fans. At 33 years old, he still has one year remaining on his Chelsea contract. However, it is widely anticipated that the club will agree to mutually terminate the agreement as a gesture of respect for Azpilicueta's dedicated service. This move will pave the way for his new adventure at Atletico Madrid.
Chelsea have been busy in recent weeks, actively offloading players to make room for new additions. While bidding farewell to cherished team members can be difficult, it also presents exciting opportunities for fresh talent to make their mark.
As Azpilicueta prepares to embark on a new chapter in his illustrious career, the footballing world eagerly awaits his debut in the renowned red and white jersey of Atletico Madrid. Will he seamlessly adapt to his new surroundings and become a crucial pillar in their defence? Only time will tell.
Meanwhile, Chelsea fans will closely follow the club's activities in the transfer market, excited to witness the arrival of fresh talent who can contribute to the team's ongoing success. Stay tuned for more updates as the summer transfer window unfolds, promising captivating moments and surprises along the way.