Manchester United lead race for Andre Onana as Chelsea withdraw interest
Introduction:
The transfer saga surrounding Andre Onana has taken an intriguing turn as Manchester United emerge as the frontrunners for the Cameroonian goalkeeper.
Meanwhile, Chelsea, who were previously engaged in negotiations with Inter Milan for Onana's services, have decided to end their pursuit due to a failure to reach a satisfactory agreement. Let's delve into the latest developments in this captivating transfer story.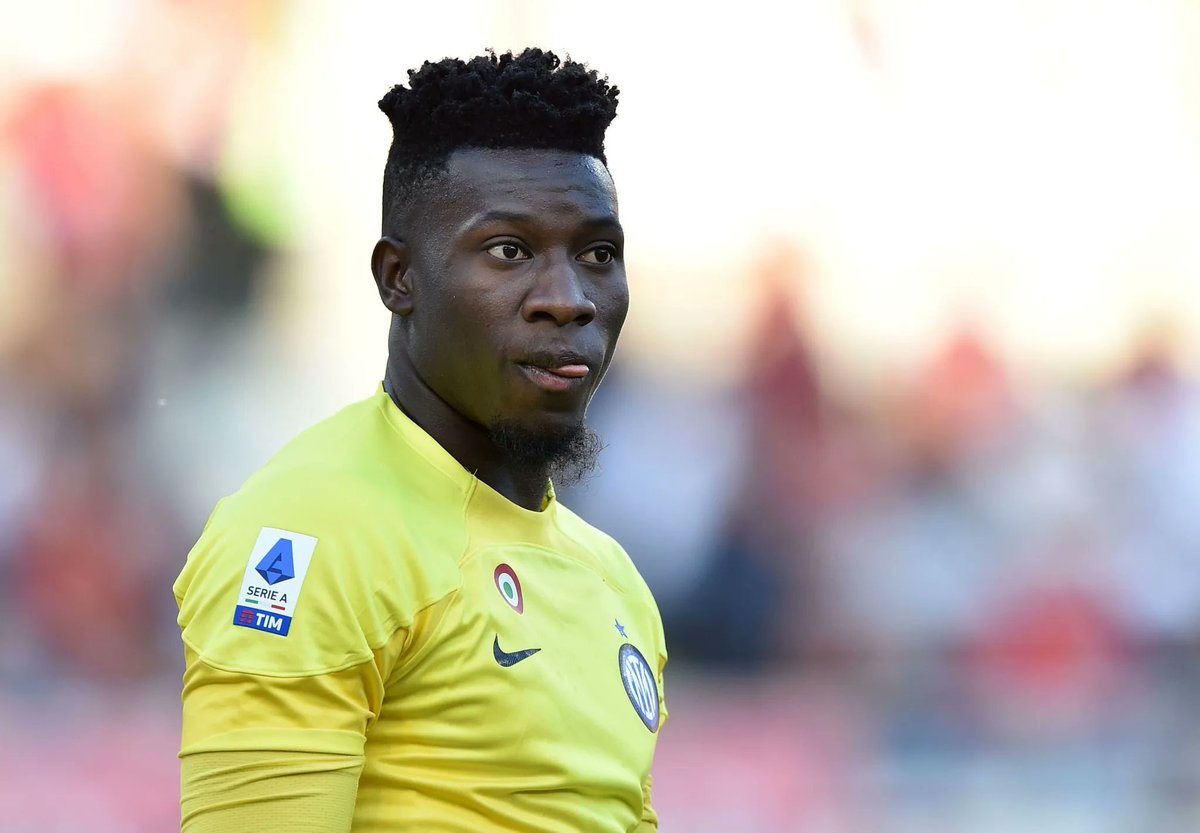 Chelsea's Failed Negotiations with Inter Milan:
In recent weeks, Chelsea had been actively negotiating with Inter in an attempt to secure the signature of the 27-year-old stopper. However, despite their best efforts, a mutually agreeable solution could not be found. The Blues even explored the possibility of reducing the transfer fee by including one or more players in the deal, but the Nerazzurri were unwilling to entertain such offers.
Chelsea Withdraws Interest:
Reports now indicate that Chelsea have chosen to abandon their pursuit of Onana, primarily due to their reluctance to meet the £50 million price tag set by the goalkeeper's current club, Ajax. This decision has forced the London giants to reassess their options in the search for a new shot-stopper.
Alternative Targets:
Having concluded their interest in Onana, Chelsea have also halted their pursuit of AC Milan's Mike Maignan, as the Italian club has categorically stated that the player is not available for transfer at any price. With the new season approaching, the Blues could potentially rely on Kepa Arrizabalaga as their primary goalkeeper. However, the situation remains fluid, and the club may explore other options in the coming weeks.
Emiliano Martinez Emerges as a Viable Option:
One player who could come under consideration by Chelsea in their quest for a goalkeeper is Aston Villa's Emiliano Martinez. Despite enjoying European football with his current club, Martinez has expressed a willingness to undertake a new challenge ahead of the upcoming season. This revelation could entice Chelsea to explore the possibility of acquiring the talented Argentine shot-stopper.
Conclusion:
The race for Onana's signature has taken an unexpected twist, with Manchester United now the favourites to secure the services of the Cameroonian. Chelsea, having failed to reach an agreement with Inter Milan, has withdrawn their interest and turned their attention elsewhere. With Emiliano Martinez emerging as a potential target, the coming weeks promise to be crucial for the London-based club as they seek to solidify their goalkeeping options for the upcoming season.