Vitor Roque on Arsenal radar?
Arsenal have reportedly placed emphasis on signing Athletico Paranaense forward Vitor Roque in the summer transfer window.
Prior to his transfer to the Brazilian outfit, the 17-year-old had scored six goals and made one assist in 16 games for Cruzeiro. Since joining his new club, Roque has emerged as one of the most sought-after players in South America, having contributed seven goals and three assists in 36 appearances and earning praise for his impressive performances.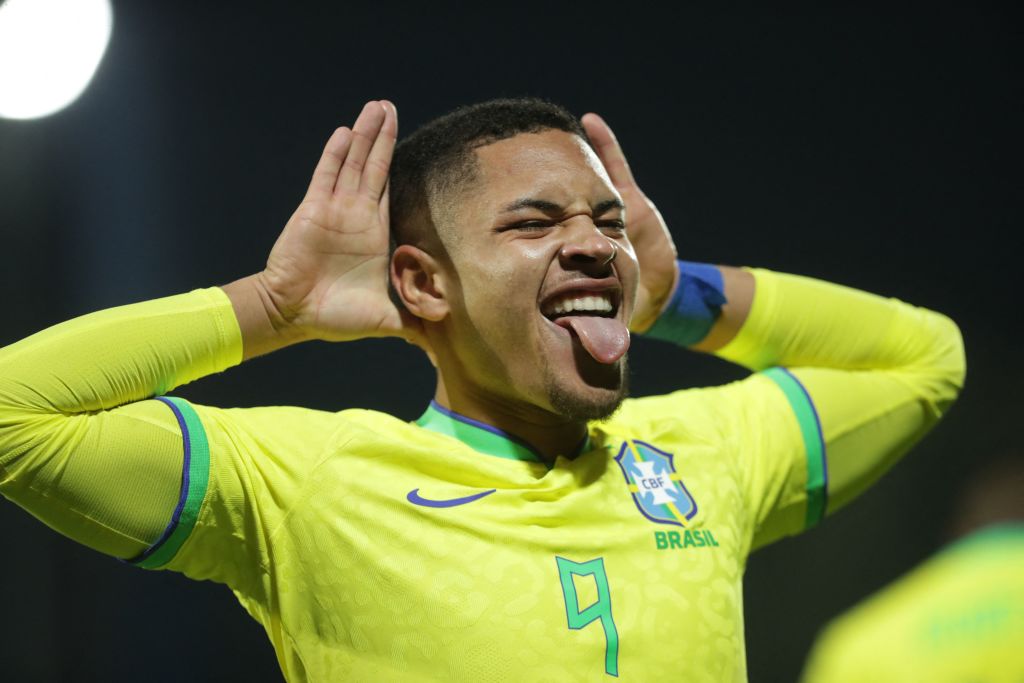 Last season, the teenager played seven games in the Copa Libertadores for Athletico Paranaense and played a crucial role in helping them reach the final, where they suffered a 1-0 defeat to Flamengo.
The Gunners are one of the clubs interested in signing the young striker and is willing to go the extra mile to secure his signature.
Roque's current contract extends until June 2027, and he is set to be eligible to move to Europe on his 18th birthday, which falls on February 28.
Arsenal will face strong competition from other top European clubs such as Real Madrid, Chelsea, Barcelona, and Paris Saint-Germain, all of whom are also reportedly interested in the young Brazilian footballer.